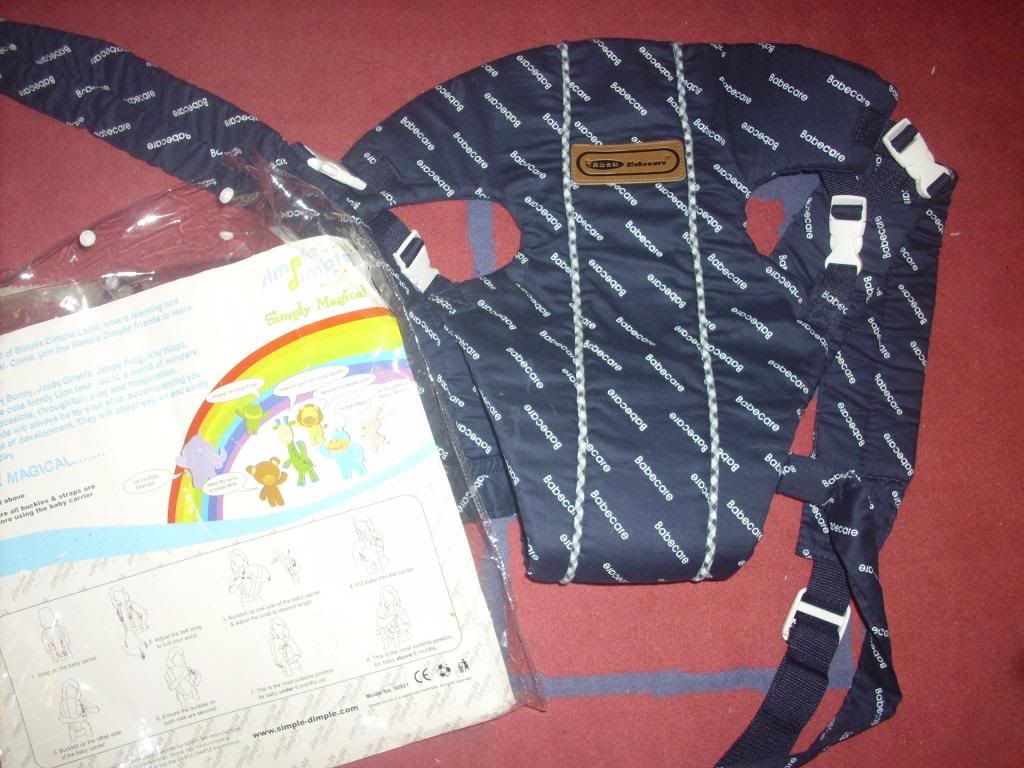 Jenama:Simple Dimple
Jenis: Babecare
Kondisi: Masih lagi berkeadaan baik dan kelihatan baru. (9/10). Didatangkan dengan manual penggunaan pada pembungkus asalnya.
Unit: 1
Status: SOLD
Harga Follower: RM-
Info: The Babecare® Baby Carrier is suitable for babies from 0 to 30 months.
Easy to fit and provides complete freedom of movement.
Suitable for babies 0-4moths side carrier, 6-24 months inward facing in the carrier, 12-24 month forward facing in the carrier.
The baby carrier distributes the babies weight evenly across the wearers body.
Material - 100% cotton, Lining 100% cotton.
Machine washable at (appropriate temperature).
Berminat/ Maklumat Lanjut: Hubungi saya di 019-321 2605