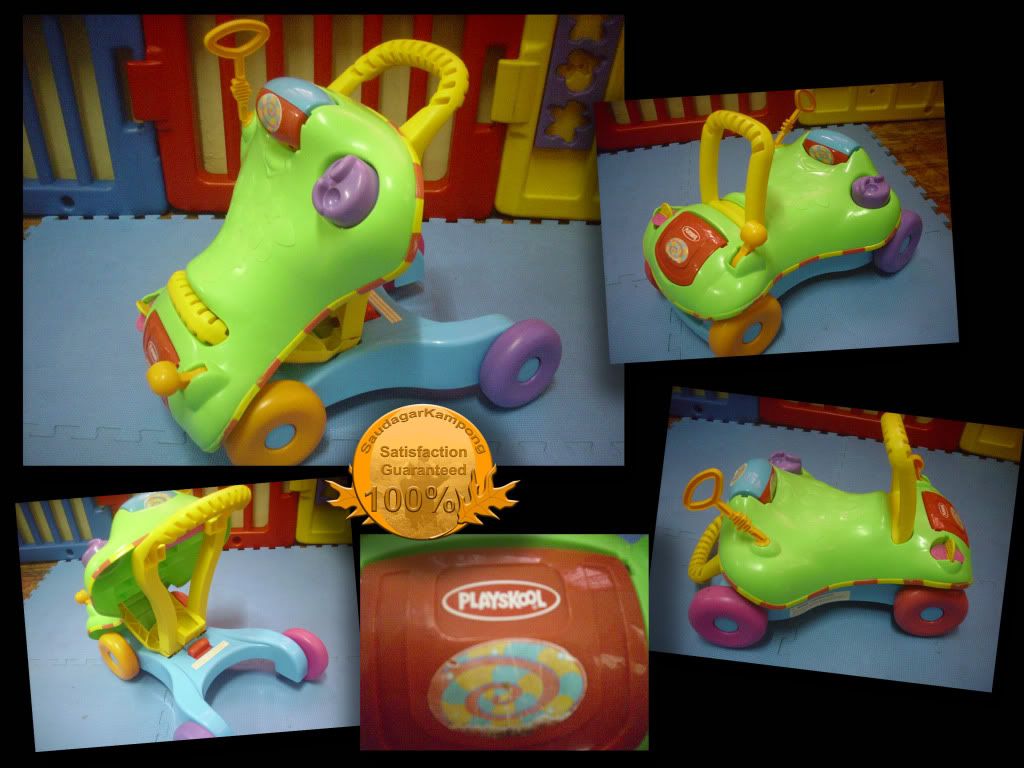 Jenama:Playskool
Jenis: Step Start Walk N Ride
Kondisi: Masih lagi berkeadaan baik. Ada sedikit koyakan kecil di sticker yang terletak di bawah logo Playskool (8.5/10).
Unit: 1
Status: Sold
Info:
Includes two toys in one - The sturdy, stable walker helps babies learn to stand and walk. Converts to baby's first ride-on toy, with a locking mechanism only parents can activate. Features hands-on activities in both the walker and ride-on modesKids can see fascinating sights, hear silly sounds and touch interesting textures. Comes with a soft antenna, colorful spinner, clicking gearshift and storage area under the hood
Berminat/ Maklumat Lanjut: Sms/ hubungi saya di 019-321 2605.