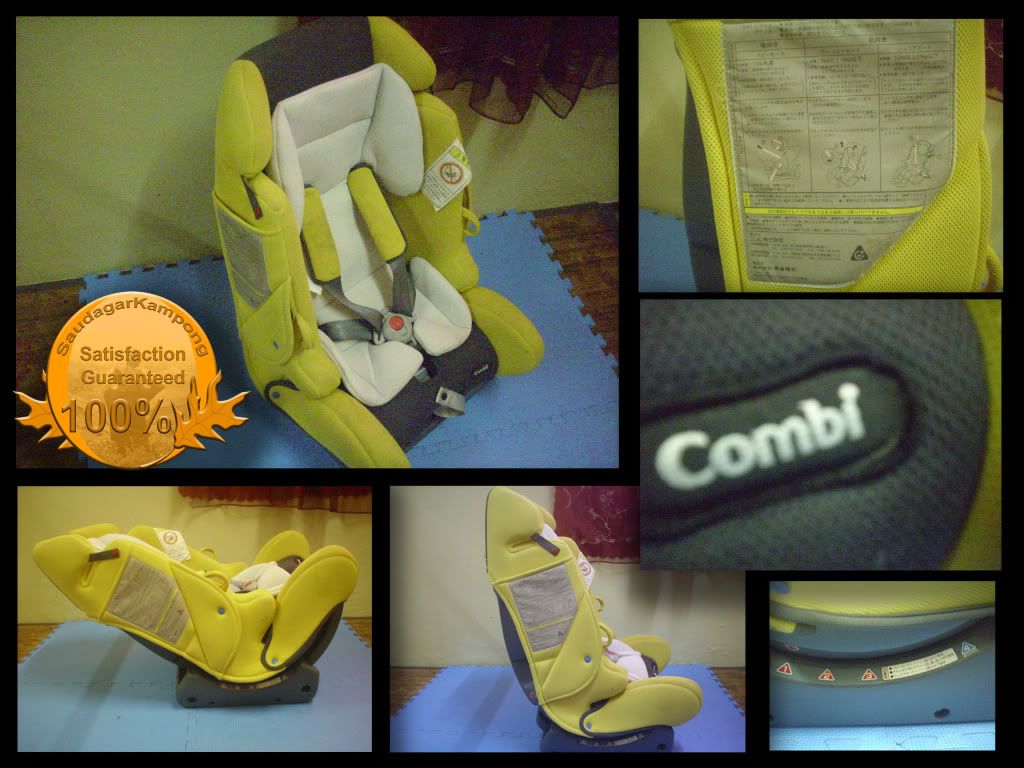 Jenama: COMBI
Jenis:
Prim Long S -
Convertible Car Seat
Kesesuaian: Dari lahir hingga

25kg


Kondisi: Masih lagi berkeadaan baik. (8.5/10).
Unit: 1
Status: SOLD
Harga:

-


Harga Member:

-


Info:
A unique child car seat that can be used from newborn up to 7 years old. This mean, you don't need to buy another child car seat when you baby grows.
Lebih Info:
Klik Sini
Lagi Lebih Info:
Klik Sini
Harga Pasaran:

RM2499.00


Untuk Respon yang pantas: Sila hubungi/sms saya ditalian 019-321 2605