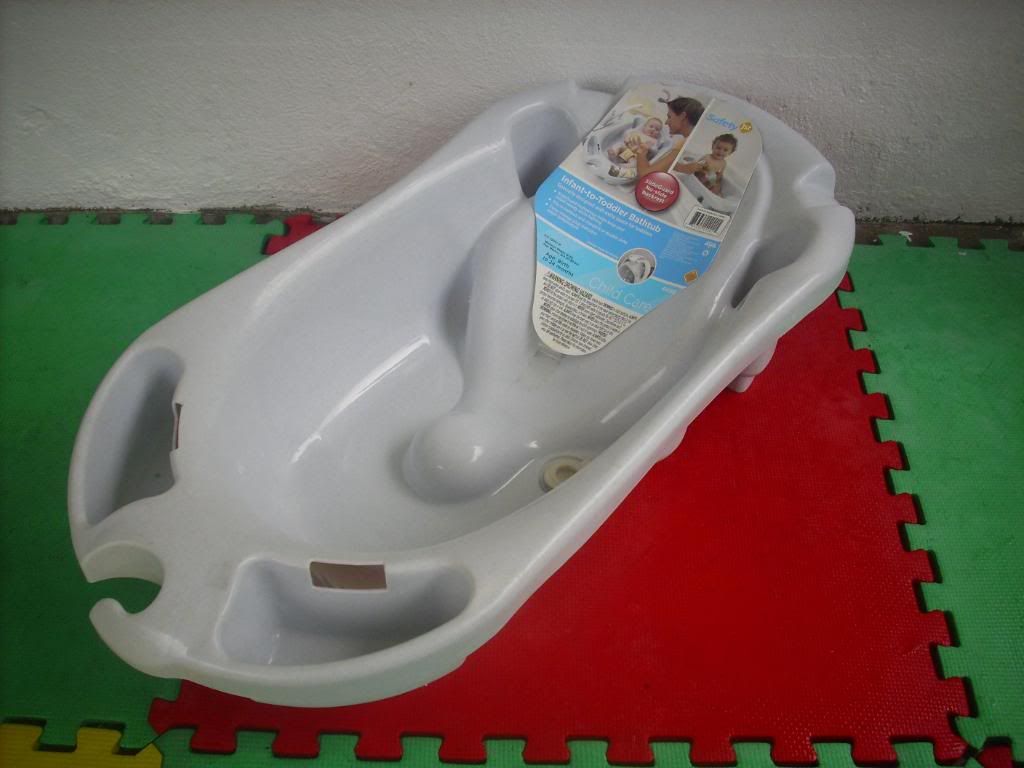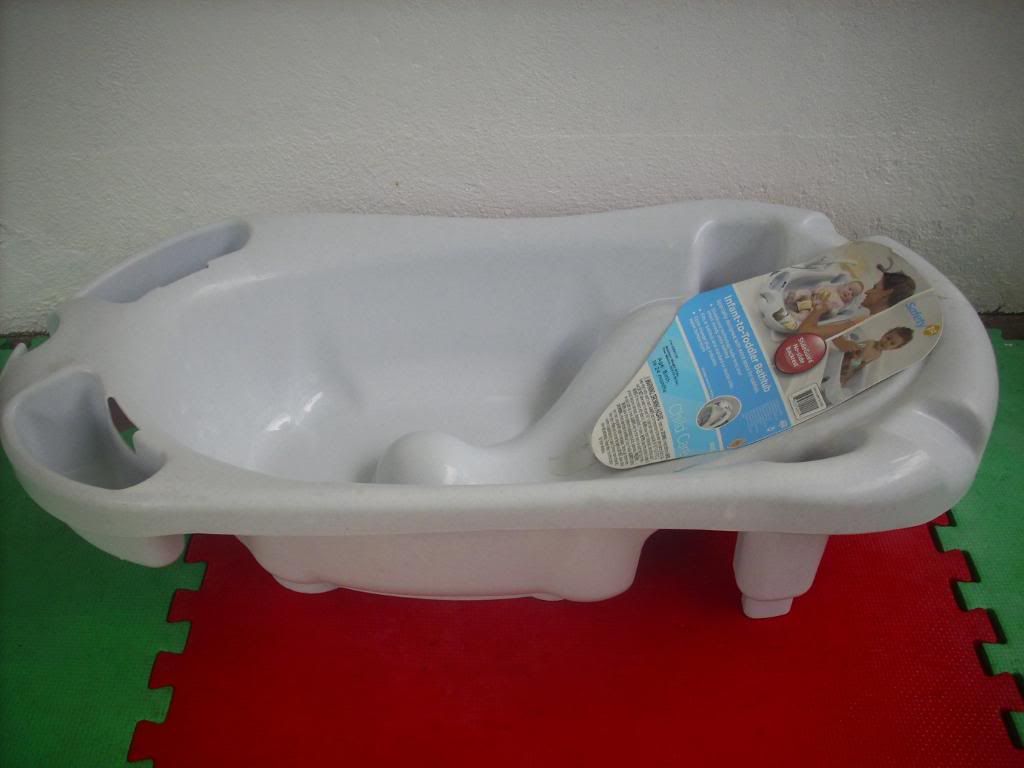 Penutup lubang berwarna putih sekiranya suhu air adalah panas. Gambar ini diambil selepas saya jemur bathtub nie.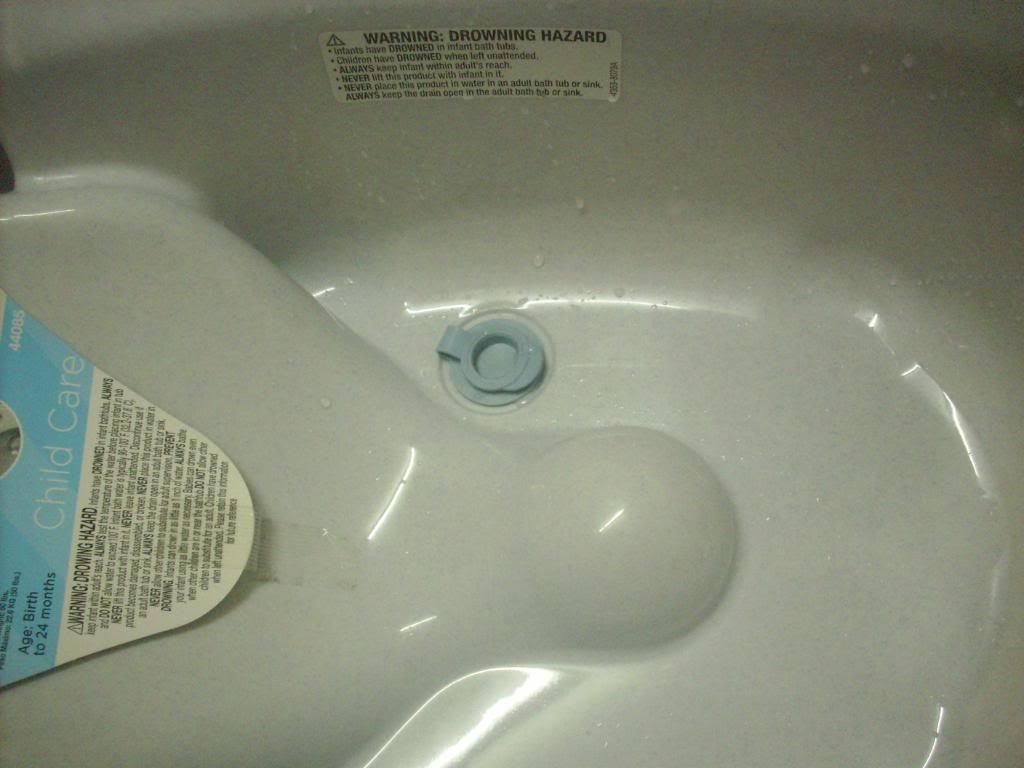 Penutup lubang berwarna biru selepas disiram dengan air paip yang sejuk. Hehehe. Memang saya tak paham bab2 ni. Camner lah getah sekeping nie boleh bertukar2 warna ikut suhu.
Infant To Toddler Bathtub.
The Safety 1
st
Infant-to-Toddler Bathtub gives parents great options during bath time. The tub features our SlideGuard contours to help keep your little one steady while bathing. There's a color change plug to let you know if the water is too hot before starting the bath and holders for soap and accessories. After bath time is over, the shower hook makes storing and drying the tub easy.
Infant-to-toddler bathtub with SlideGuard™ contours to help keep baby steady while bathing
Fits in bathtub and standard or double sinks
Convenient accessory holders
Color change plug show when water is too hot
Convenient shower hook for easy drying
Ini baru yea.
Harga RM-
Sold To Puan Aini